Zildjian Noize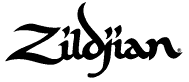 05/02
Welcome to Spring, home of Opening Day, April Fool's Day, radio festival season and a slew of blockbuster summer tour announcements. Well, we have a little of everything here
Noize Diary

http://www.zildjian.com/zevents.asp?ID=59
Torn from the pages of their own diaries, introducing the first in a series- inside the heads of the best and most intriguing artists. You've heard him play, now what is going through that head of his? Now batting: Mike Mangini.
Billy Ward on his Zildjians:
http://www.zildjian.com/artist-frames.asp?gr=AR&ID=194
---
The Buzz
The Pop Disaster and Ozzfest take shape and somebody is feeling real smooth. Late Show heavy Anton Fig and his new disc.
Farewell to a dear friend, Randy, we'll miss you
---

Stadium Series Marching Mallets and Drumsticks
http://www.zildjian.com/education/newsevents_index.asp
They're the most durable and the most innovative mallets to ever hit the field. Get them in your hands and you'll see why you won't leave the field without them. Click the Stadium logo to find out more about the mallets, sticks and their designers.
---
Sound Lab
http://www.zildjian.com/bytype-frames.htm
Need some new sounds? Take a look in the vault at what might fit your personality.
---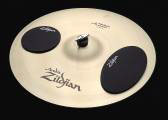 Keep your neighbors happy: Zildjian Cymbal Mutes
Have you tried Zildjian Cymbal Mutes yet? They're great for practice and your bandmates and neighbors will thank you. Zildjian Cymbal mutes allow you to practice anywhere, anytime. Made from a soft open cell rubber with an adhesive back, mutes stay put on cymbals, virtually eliminating contact noise. Play directly on the pad and eliminate contact noise, place the mute underneath the cymbal to keep a natural feel while playing, while still reducing volume.
Zildjian Cymbal Mutes do not harm cymbals and are removable and reusable. Prepacks are available for ride cymbals (2 oval discs), crashes (2 round discs), hi hats (rubber disc for between cymbals and oval disc) or your entire cymbal set up (2 ovals, 2 circles and hi hat pad), check them out at your local dealer.
---
Nickelback? Get a Crash guy Keychain for only a nickel!!!
http://www.zildjian.com/thebasics-frameset.htm
Z Club members only: Buy any t-shirt ($17.95 or greater) from the Z Store and get a crash guy keychain for a mere nickel more. Enter promo Code COUPON5017. Limit one crash guy per order.
---
Playing with Fire: Zildjian Drumsticks
http://www.zildjian.com/artistlist_sticks/
It's the Zildjian Way:
Our drumsticks are constructed with nothing less than the highest quality standards. We control the entire process, ensuring the proper moisture content to prevent warpage, weight matching to make sure they feel right in your hands and working with the best artists so you can play the stick that is best suited for you. If you haven't tried Zildjian drumsticks before, check out who has
---

Clinics
http://www.zildjian.com/zevents.asp?ID=55
Looking for the pocket? Hilary Jones can give you a quick tour, just stop in on one of her critically acclaimed clinics. She won't be the only one laying down some sweet sound, click here to see who else is giving some free clinics!
Finally: check this out: http://www.zildjian.com/newk