Zildjian Noize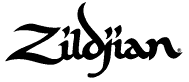 04/02
The Olympic Flame is out but we're still Playing With Fire from the oven to the vault. Stay tuned to the Noize to see how you can win a mega limited edition autographed Carter Beauford / K Zildjian baseball jersey.
The Buzz
Jock meets Rock near the Great Salt Lake. And find out what tour is so big that you better dust off the tent and set up at your local ticket outlet.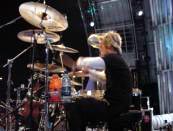 Welcome to the family Billy Ward!
Zildjian is proud to welcome first call session man Billy Ward to our family of Artists. Read about it in the Buzz and stay tuned to hear from Billy himself.

CreedQuest
One of Rock's biggest bands gives back to its fans in an innovative way. Zildjian sponsors week 9 of the interactive CreedQuest. Check out creedquest.com to join up.

Teaching Aids
http://www.zildjian.com/education/teachingaids_index.asp
No matter what your style, our team of educators has prepared a lesson for you. Here's to reaching the next level in percussion.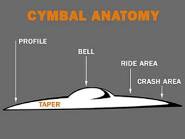 Zildjian Sound Lab
http://www.zildjian.com/education/teachingaids_detail.asp?LessonId=30
Want to impress your buddies? Take a stroll through our educational site and learn everything you can about Essential Metal.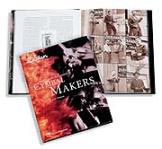 Zildjian: A History of the Legendary Cymbal Maker
http://www.zildjian.com/thebasics-frameset.htm
An in-depth look intothe vault and through the centuries and generations of the Zildjian family. Z Club members can pinch some pennies too; get the hardcover version for only $9 and the softcover edition for $5. Enter coupon code COUPONBOOK.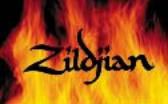 Playing with Fire: Zildjian Drumsticks
http://www.zildjian.com/sticks.htm
The only thing standing between you and your sound is what's in your hands. The right stick for you might not be the standard 5A or 5B. Take a look at some other sticks and your hands will thank you.
Free Clinics
http://www.zildjian.com/zevents.asp?ID=55
Who says learning isn't fun? Drumset Technician Mike Mangini is crazy. He and his Boston accent are coming to "Pahk the cah at Hahvid Yahd." at Guitar Center for a series of clinics. Another Beantown native, Dave DiCenso, also hits the road this Month. We suggest you get out to see these guys, it'll be worth your while.
Z Time 2002
Stop in to your local dealer and pick up your free copy of Z Time 2002, with a look at what is going on all over drumming world. While you're there, take a listen to the new A Customs; from the new sizzle ride to the groundbreaking Fast Crashes, we're sure you'll find something that will sound good on your set-up.
Finally: check this out: http://www.zildjian.com/live