I started to play drums at the age of 13 and for Christmas 1963 my Father got me these cardboard replicas.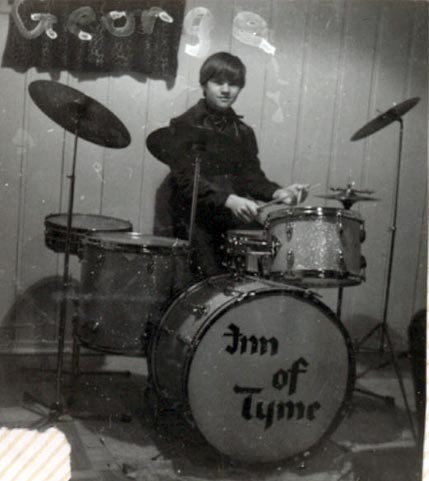 Then on to Stewart Drums by 1964. Oh Baby!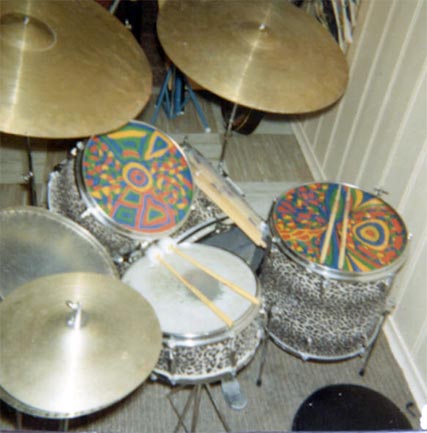 What I did to these cheapies by 1965. Oh My God!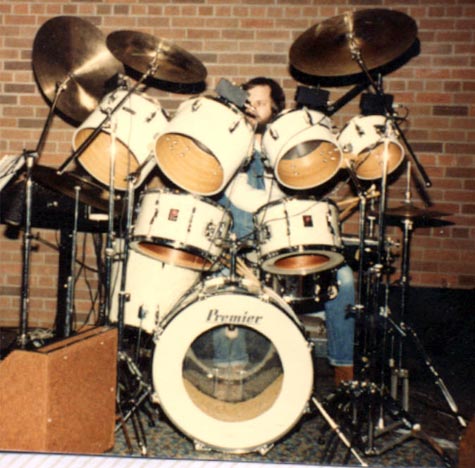 Then on to Premier by 1983. Notice the clip on synth rim attachments. The first electronic synthesizers.
Much more sophisticated today!
Note... These photos were sent in by viewers. If you notice one that shouldn't be here (for copyright or other reasons), please email and let us know!