---
New
DrumsOnTheWeb.com
Contests! ...

Your chance to win FREE stuff!
---
Your Photos
Gallery 76
From Eric...
Here are my drums:
My acoustic kit is Premier in Amber finish. My electronic kit is a Roland TD7 kit. I play drums for The Resistors (www.theresistorsband.com), a 60's & 70's classics band based in Hershey, PA. I've been playing drums since I was 10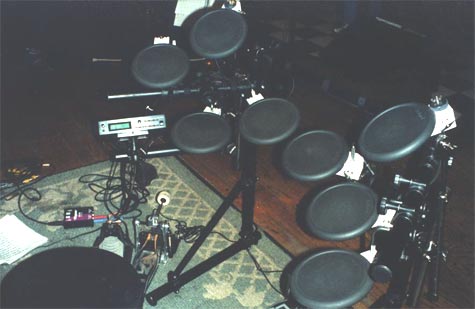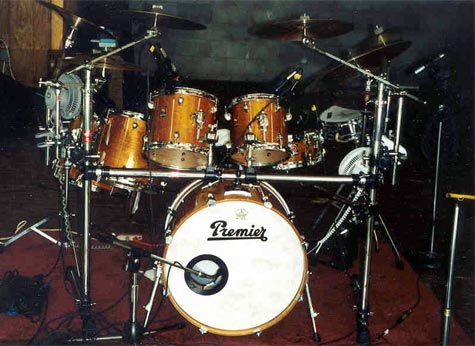 Note... These photos were sent in by viewers. If you notice one that shouldn't be here (for copyright or other reasons), please email and let us know!