---
New
DrumsOnTheWeb.com
Contests! ...

Your chance to win FREE stuff!
---
Your Photos
Gallery 73
From Chris...
This is my 2002 Pearl Custom Masters Classic in Sunrise Fade. 10", 12", 14" & 16" toms w/22" bass. DW 12" solid maple snare. Axis pedals & Zildjian cymbals. I ordered this in 2002 but didn't get it until 2003. My very first brand new kit, I love it!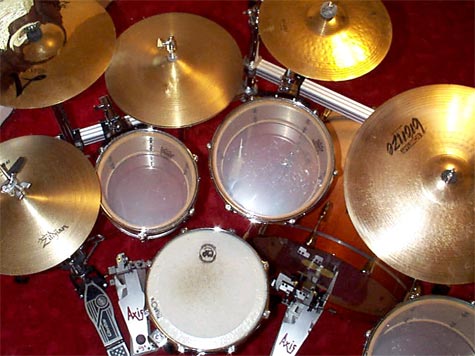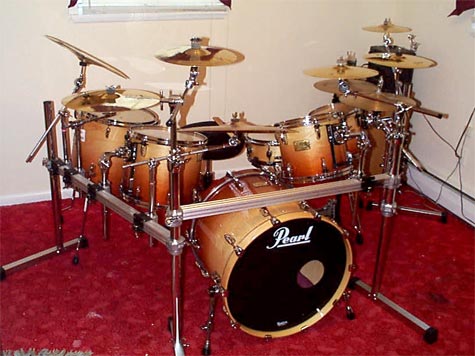 Note... These photos were sent in by viewers. If you notice one that shouldn't be here (for copyright or other reasons), please email and let us know!