---
New
DrumsOnTheWeb.com
Contests! ...

Your chance to win FREE stuff!
---
Your Photos
Gallery 35
Hi,
I'm Thom Edmonds from Columbia S.C., and here are some pictures of yet another incredible Medicine Man Custom Drum kit I got about 8 months ago. I'm really proud to be endorsing these drums. The sound and look is the best I've ever heard or seen. Check them out at www.medicinemandrums.com
Thom Edmonds
"Ambush"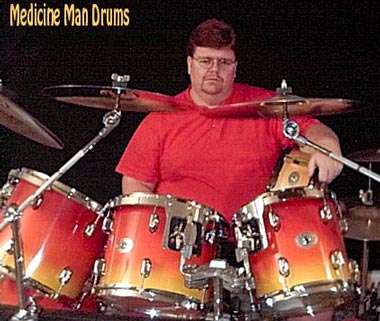 Note... These photos were sent in by viewers. If you notice one that shouldn't be here (for copyright or other reasons), please email and let us know!