---
New
DrumsOnTheWeb.com
Contests! ...

Your chance to win FREE stuff!
---
Your Photos
Gallery 285
Hey guys, love the site! I am addicted to drums and looking at drum pictures online, I have spent hours pouring over your site and would be honored if you would add my pictures. I play a Pearl Export 6 piece kit I picked up at a pawn shop here in Des Moines, IA. I have spent a lot of time and money on Ebay adding to it, like a pearl rack, all Sabian B8 cymbals except for the 2 Zildjian Zil-Bells. I added a Pearl Sopranino snare as my auxiliary and a nice Tama Iron Cobra double kick pedal. Just put on a nice set of Aquarian bass drum heads, the Super Kick One's. No more need for a pillow in there anymore!
Thanks, Sam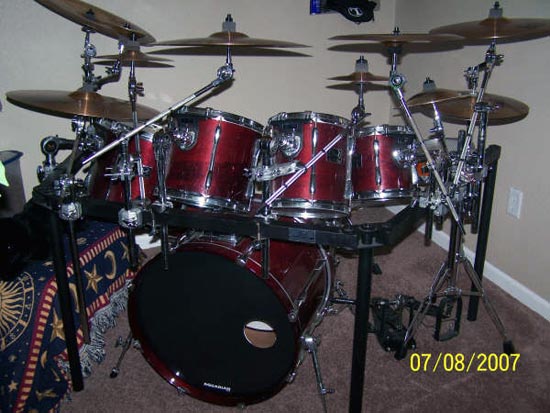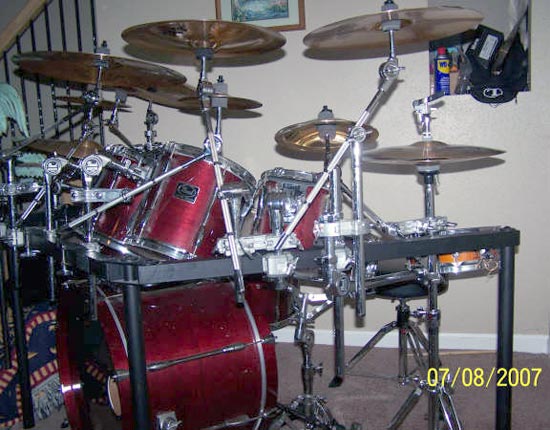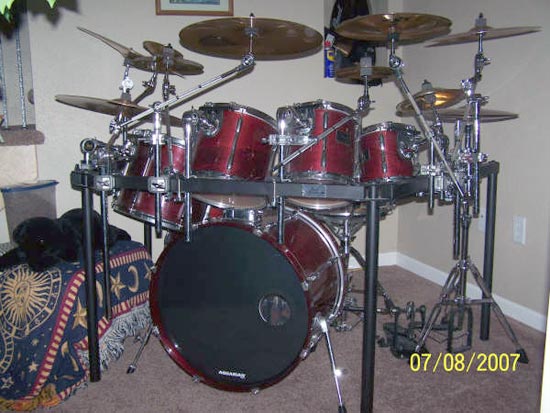 Note... These photos were sent in by viewers. If you notice one that shouldn't be here (for copyright or other reasons), please email and let us know!