---
New
DrumsOnTheWeb.com
Contests! ...

Your chance to win FREE stuff!
---
Your Photos
Gallery 221
Scott, TX
This is my new Mapex Pro M kit (black chrome pearl). After playing these babies, I am hooked on maple shells forever. The sizes are 8"x7" , 10"x9" , 12"x11" , 14"x13" toms ; 22"x18" bass drum ; 14"x5 1/2" Pro M snare , & 12"x7" Black Panther maple / cherry side snare (cracks like a whip). My cymbal are 14" Sabian HHX stage hats, 16" HHX stage crash, 17" Bosphorus Gold power crash, 18" Bosphorus Antique thin crash, and a 20" HHX stage ride. Thanks for letting me show 'em off.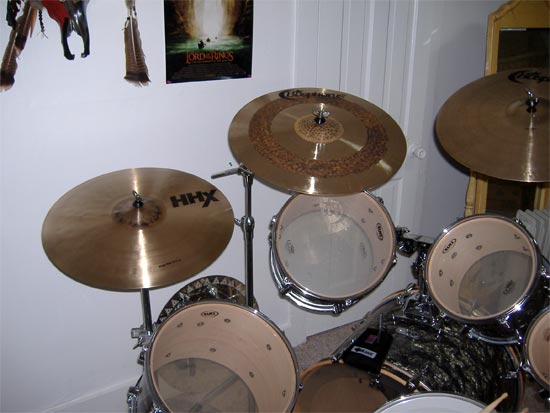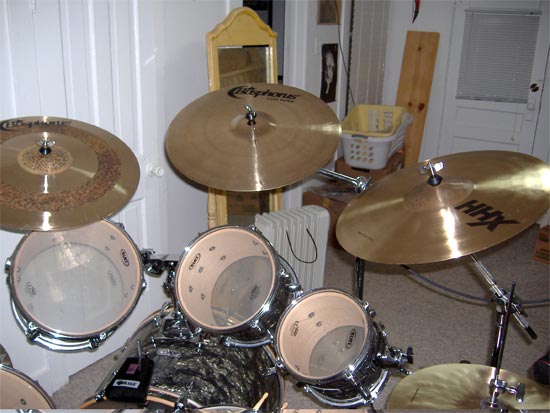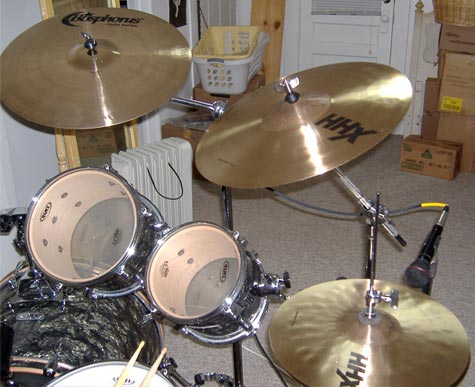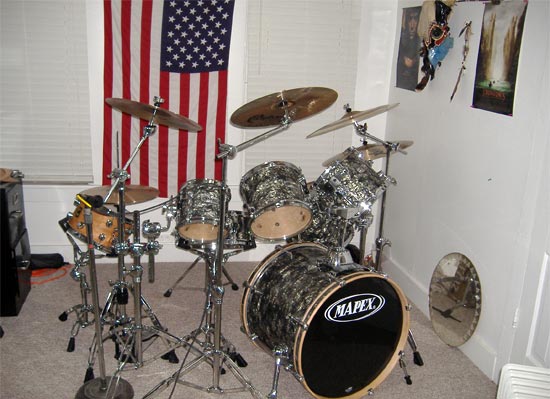 Note... These photos were sent in by viewers. If you notice one that shouldn't be here (for copyright or other reasons), please email and let us know!