---
New
DrumsOnTheWeb.com
Contests! ...

Your chance to win FREE stuff!
---
Your Photos
Gallery 20
Hi.
My name is Franco Pet, a drummer from Catania (Sicily), 23 years old (born in 1979). In 1986 I was initiated to drums playing and I play now with a Rock band. I use Pearl MMX, UFIP cymbals, LP percussion and a double-foot pedal.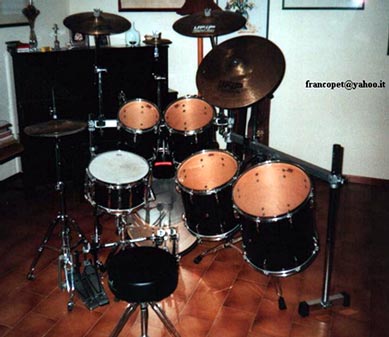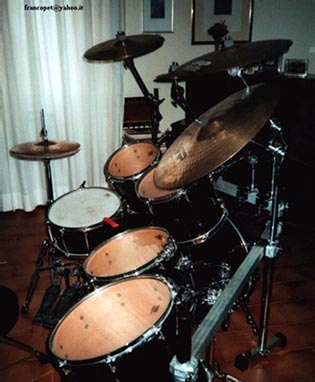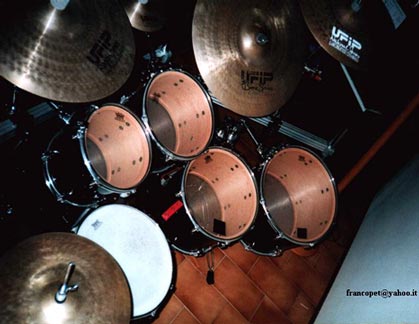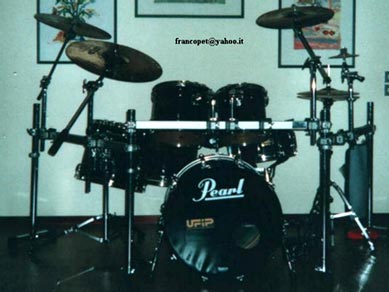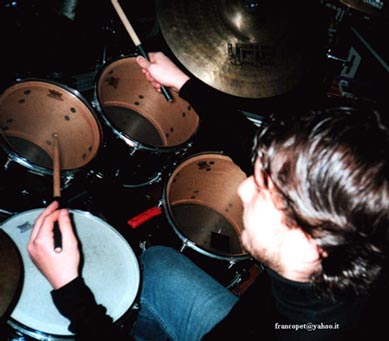 Note... These photos were sent in by viewers. If you notice one that shouldn't be here (for copyright or other reasons), please email and let us know!