---
New
DrumsOnTheWeb.com
Contests! ...

Your chance to win FREE stuff!
---
Your Photos
Gallery 174
Johnny Popp-Warren, Ohio. My new DW Drumset I am now using! Broken Glass finish, sizes are; 10, 12, 16, and 22. All DW hardware and Paiste Cymbals. The sound is awsome! Check out more pics of other sets of mine and a little background at: www.JOHNNYPOPP.com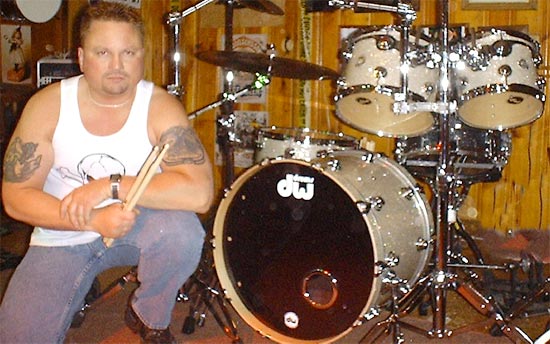 Note... These photos were sent in by viewers. If you notice one that shouldn't be here (for copyright or other reasons), please email and let us know!