---
New
DrumsOnTheWeb.com
Contests! ...

Your chance to win FREE stuff!
---
Your Photos
Gallery 16
Hi,
My name is brendan. i am only 14 years old. i have a peace deluxe 5pce kit, 14" snare, 10" 12" 14" toms, with paiste 14" 502 hi hats, paiste 2002 18" heavy crash, sabian 18" AA China, Zildjian ZBT plus 10" splash and 8" splash, set of 3 roto toms, zildjian Edge 16" razor thin crash, 20" zildjian scimitar ride, Dw 5000 double kick pedal and 14" amati hihats which i use as alternate hi hats now. these photos are pretty old. Now i have 3 x 13 pearl picollo maple snare and soon i am hoping to get a pearl dr80 rack and zildjian k series 14" mini china.
Brendan!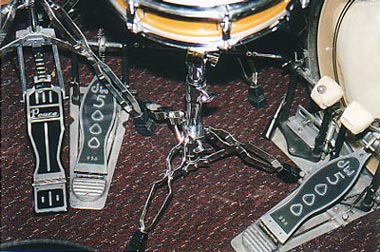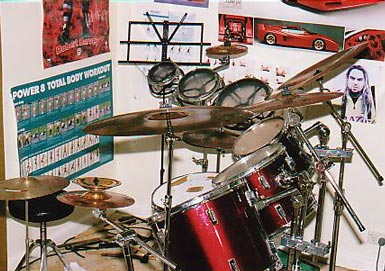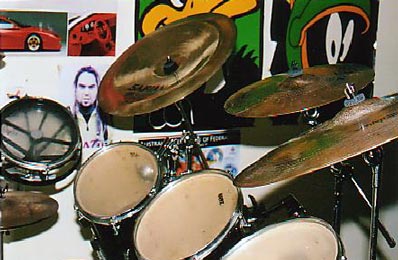 Note... These photos were sent in by viewers. If you notice one that shouldn't be here (for copyright or other reasons), please email and let us know!