---
New
DrumsOnTheWeb.com
Contests! ...

Your chance to win FREE stuff!
---
Your Photos
Gallery 110
HI, this is my set of Exports. It is a 5 pc set expanded to 7 pc. Zildjian and Wuhan cymbals. Have been drumming as a hobby for 1 year now.
- Randy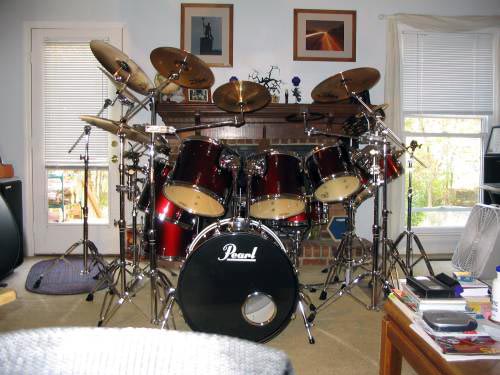 Note... These photos were sent in by viewers. If you notice one that shouldn't be here (for copyright or other reasons), please email and let us know!