---
New
DrumsOnTheWeb.com
Contests! ...

Your chance to win FREE stuff!
---
Your Photos
Gallery 101
10 PC set made of many things, pearl tama, mirage, ect. Tons of various hardware, lot of pearl stands. I had another hi-hat up, but didn't use it in this pic (wouldn't fit) 11 cymbals. Lots of time building it, lots of money, lots of fun!
-Dan
Ontario Canada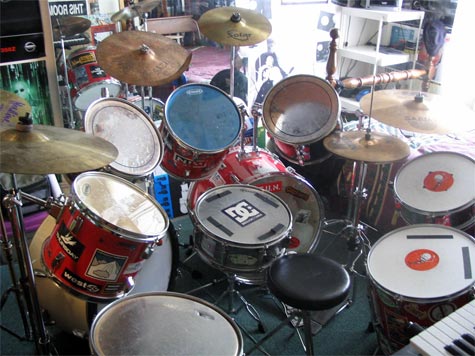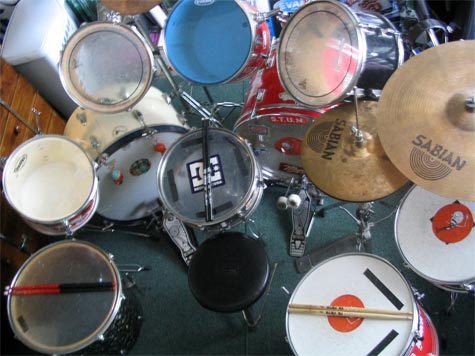 Note... These photos were sent in by viewers. If you notice one that shouldn't be here (for copyright or other reasons), please email and let us know!