Photo Gallery 8
Hangin' with Walfredo Reyes, Sr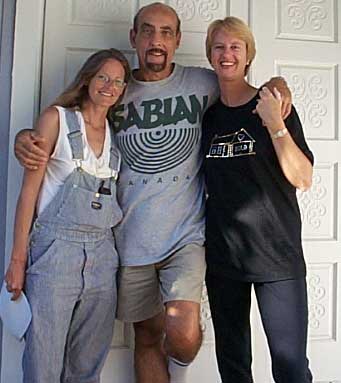 On a recent road trip, I spent an afternoon with
drum legend Walfredo and his wife Debbie in Northern California...
Thanks ya'll... Had a Blast!
How's this for a coffeetable? Complete with Remo fruit & veggie shakers!
A beautiful sounding vintage kit...
You can play drums on almost every room in the house!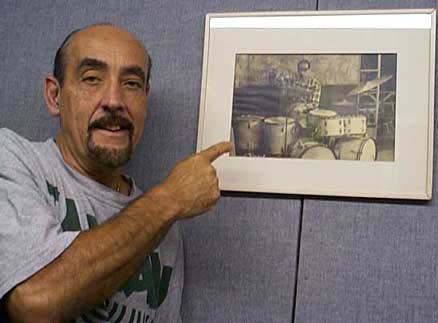 Wally's vintage photos adorn the walls of the "rehearsal room"
This is from his early days, playing in Cuba...
check out the double bass set-up!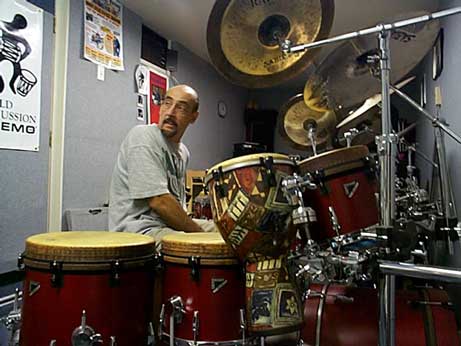 Another of Wally's many kits - a Remo Mondo "hand-drum" kit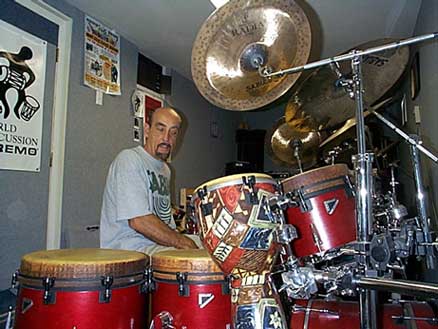 All Photos by Robert Abrams