Photo Gallery 4
Modern Drummer Festival
Weekend '98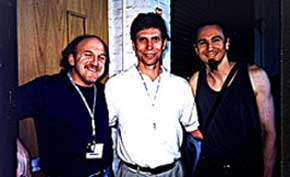 Adam Nussbaum, John Reily, and Terry Bozzio
hangin' out backstage

get the download from John!
Joe Morello and Will Kennedy swapping stories
at the MD Fest Banquet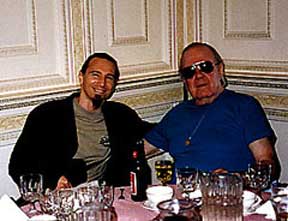 Legendary drummers Terry Bozzio and Joe Morello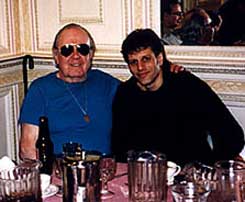 Joe Morello and Dave Weckl hangin'
out at the MD Fest banquet

Watch the video from Dave... get the download !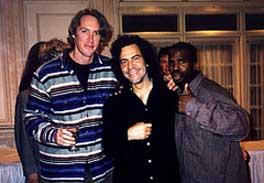 Danny Carey (Tool), Joe Franco, and
Will Kennedy (Yellow Jackets)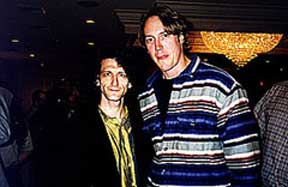 Session Master Jo Jo Mayer
and Modern Drummer's Readers Poll Hard Rock Drummer of the Year, Danny Carey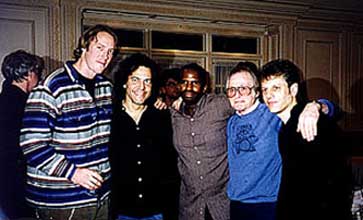 Danny Carey, Joe Franco, Will Kennedy,
Freddie Grueber, and Dave Weckl

(A bit of trivia - yes, this is legendary drum instructor Freddie Grueber from those really great Gap ads)

watch the video from Dave!
These are the guys and gals who bring us Modern Drummer Magazine each month...
Thanks! Another great weekend!