Photo Gallery 3a
Workin' Hard! Kip Hanraham's new album recording session
of LP Rumba Profunda
(This is gonna be a KICKIN' record!)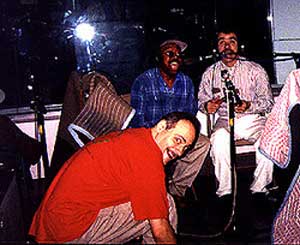 Andy Gonzales, Orlando "Puntilla Rios"
& Abraham Rodriguez
Orlando "Puntilla Rios" & Abraham Rodriguez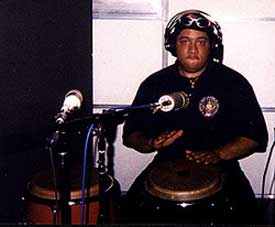 Richie Flores layin' it down
Milton Cardona
"I've got a lovely bunch of coconuts..."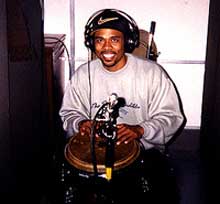 Paoli Mejias
Amadito Valdes & Jerry Gonzales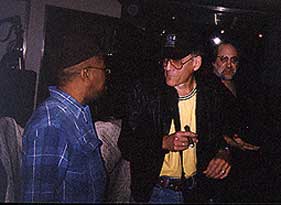 Puntilla, Amadito, & Kip
(Robby Ameen's in the house... clue: big cigars!)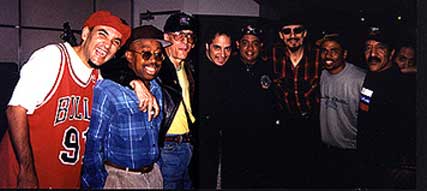 It's over! El Negro, Puntilla, Amadito, Robby Ameen, Richie, Jerry, Paoli, Milton, & Kip!

check out Robby Ameen and El Negro in the Drummers Centerfold!